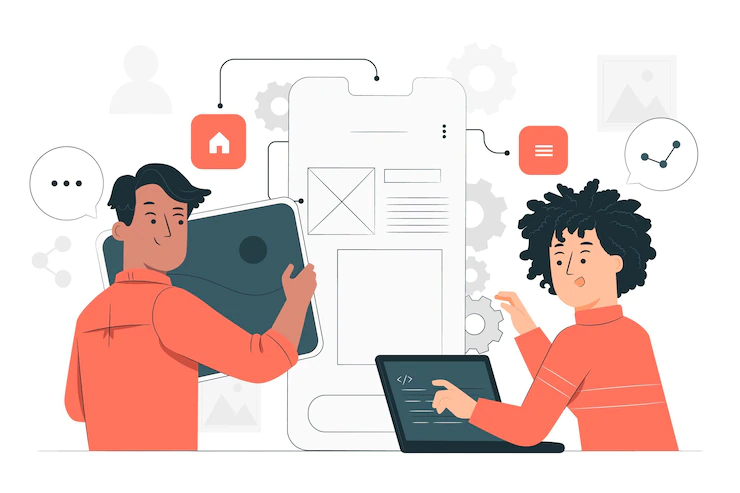 Native ios app development
Saven uses the greatest iOS app development services and the iOS platform's dependability to create high-quality mobile apps that customers like using.
We employ development best practices to ensure that app performance, data security, and an amazing user experience are all in place, ensuring that all of the components work together and give value where it's needed to keep your users engaged and your business growing.
When should you start with native ios app development?
Despite the fact that Android has a larger market share in terms of devices, the App Store produces twice as much income as the Play Store. It has done so consistently in recent years, and the trend is projected to continue in the next few years. iOS users are more prepared to pay for in-app purchases, but they are also harsher on the quality of their user experience.
As a result, iOS is an ideal ecosystem for launching a product, collecting user input, and fine-tuning monetization choices in order to achieve product-market fit. Apple, on the other hand, offers a restricted number of devices with up-to-date operating systems on nearly all of them.
From one perspective, this streamlines the production of a strong product, but it also raises the bar for iOS developers, as only the greatest products have a chance to perform in the Apple Store.
We've created dozens of iOS apps for the most popular sectors.
Benefits of developing a mobile app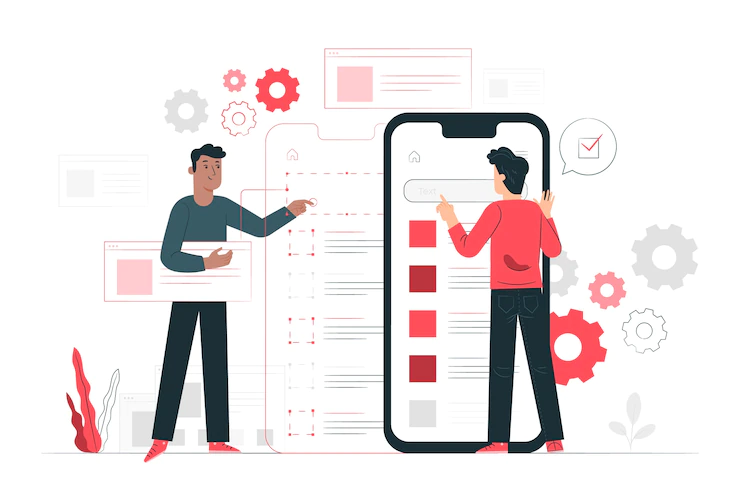 Market Methods That Have Been Replaced
A great approach to brand yourself and engage your audience.
Cost savings and higher standards
Increased Profits
Customers are given additional value.
24*7 support facility
Possibility and Convenience
Vulnerable attacks are prevented.
What methods do we use to create our apps?
Saven enables businesses to broaden their horizons by offering optimized services for iOS platforms. We give the best services to our clients by combining experience and technology in the most effective way possible. Developing a solid app necessitates a solid approach as well. We employ a result-oriented framework when developing our iOS apps.

Having the same vision
Saven offers a team of professionals who can help you explore ideas for the app you've always wanted to make. We share your vision and strive to provide you with the finest mobile application available.

Creating the app
We've always strive to create world-class apps that provide the best possible user experience. Our team creates a series of wire-frames as well as an application architecture. We prototype the mock-ups that have been shortlisted out of all the mock-ups.

Development of apps
Our iOS app developers put their knowledge to work and use the best development standards to give your app a competitive edge.

Engineering will continue
Even after the app's launch, we at Saven believe there's more to the app. Our job does not finish once the app has been successfully released. We provide regular app upgrades and after-launch maintenance to ensure that the app is working properly.
Saven Technologies has established itself as a well-known iPhone app development firm with a strong portfolio of high-quality apps that can fulfill any business's customization needs. Our developers are glad to assist you in expanding your business.

Increased app revenue
Apps for the iPhone have a higher return on investment than apps for Android. This is a reality that, to a considerable extent, adds to the benefits of iOS App development.

Data security in the enterprise
Invasion of a company's sensitive enterprise data stored in apps poses a significant threat. iPhone apps, based on security, protect firmware and software with stringent security procedures.

Exceptional quality standards
When a user installs an iPhone app, he can expect excellent performance and an unforgettable experience. Apple's reputation for trust and kindness has resulted in a big and devoted customer base.

App for various types of businesses
iPhone apps, whether custom-built or off-the-shelf, are available to meet every business need. Because of their larger market reach and higher-paying clients, iPhone apps are thought to be more effective for businesses.

Customer base that has been established
One of Apple's USPs is its established user base, which is also one of the major advantages of iOS app development.

Audience that is tech-savvy
iPhone owners are adamant about becoming tech-savvy and open to modernization. This provides enterprises with a variety of options for developing difficult applications.
Looking for a business to outsource your project?