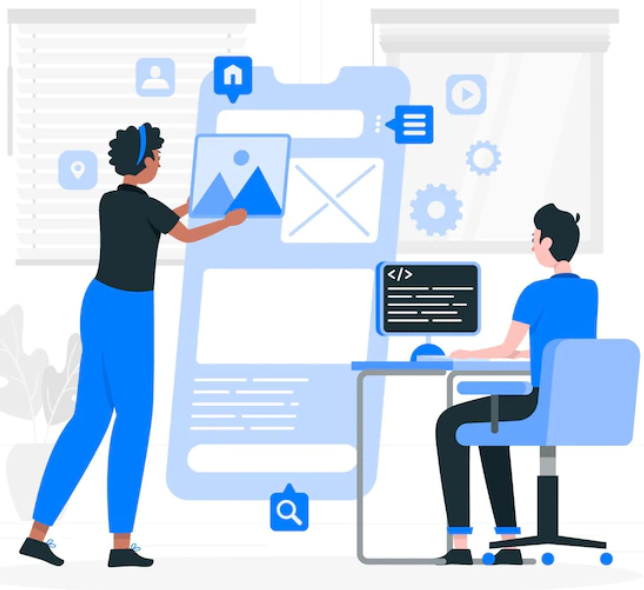 Developing a mobile app with flutter
When you need to launch something quickly into the market, we recommend Flutter as an alternative cross-platform option. It's a technology framework that gives you a head start with its ready-to-use widgets. The biggest worry here is that because this is a new technology, the community is tiny, and the ecosystem is still evolving.
Every cross-platform framework has its own set of capabilities and features. Flutter, on the other hand, differs from its competitors in a few key ways. As one of the leading bespoke Flutter App development companies, we provide Flutter App development services to a wide range of industries.

Reduced time spent developing code
When we use Flutter, we can eliminate a lot of crazy time-consuming steps in app development, making the whole process faster, more manageable, and less stressful.

Time-to-market has sped up
In most cases, a Flutter project will require at least two times the number of man-hours as similar software developed separately for Android and iOS.

Performance is similar to that of a native app
In most cases, the performance of a Flutter app will be indistinguishable from that of a native app, and in complicated UI animation scenarios, it will be even better.

Any level of complexity can be created as a custom UI
One of the most appealing features of Flutter is the ability to personalize anything you see on the screen, no matter how complex it may be.

Rendering engine of one's own
perform a lot of things with your apps that you wouldn't be able to accomplish on other platforms. The framework is expected to be relatively powerful, according to the report.

Go  beyond the mobile phone
With Flutter, you can take your mobile app creation to new heights. Flutter for Web and Flutter Desktop Embedding are now available as well.
Looking for a business to outsource your project?