Snowflake's Cloud Data Platform stands out for its speed, flexibility, and cloud agility, to name a few features. Learn how Snowflake can help you achieve your goals.
Snowflake Data Cloud: An Overview
Are you looking to expand your data warehouse, improve the performance of your reporting, or better visualize your data? These are just a handful of the reasons why you should use Snowflake's Cloud Data Warehouse Platform. But what is Snowflake Data Warehouse, exactly? What is the mechanism behind it? And why is it the market's fastest-growing cloud data warehousing solution?
Is the "data warehouse" craze justified?
"Investments in Cloud Data Warehouse and Cloud Data Lake upgrades rose at a dizzying speed as the epidemic progressed." 
The cloud's promise and the possibility of disruptive innovation are both exciting—but how can you identify which innovations will become popular and, in turn, impact your company? Data warehouse modernization, including cloud journeys, is the greatest analytics-related IT expenditure priority for 2021, according to 53% of worldwide Business-wire survey respondents.
Cloud data warehouses are becoming increasingly popular. The commercial case for cloud-based big data analytics is compelling, especially in terms of operational cost savings, rapid scaling, and ease of use.
Learning how to exploit data in a world where many firms are becoming increasingly data-driven can be a huge competitive advantage. Cloud data warehouses are a low-cost solution to unlock the value of your existing data and aid decision-making by allowing you to examine and interpret data more quickly than ever before.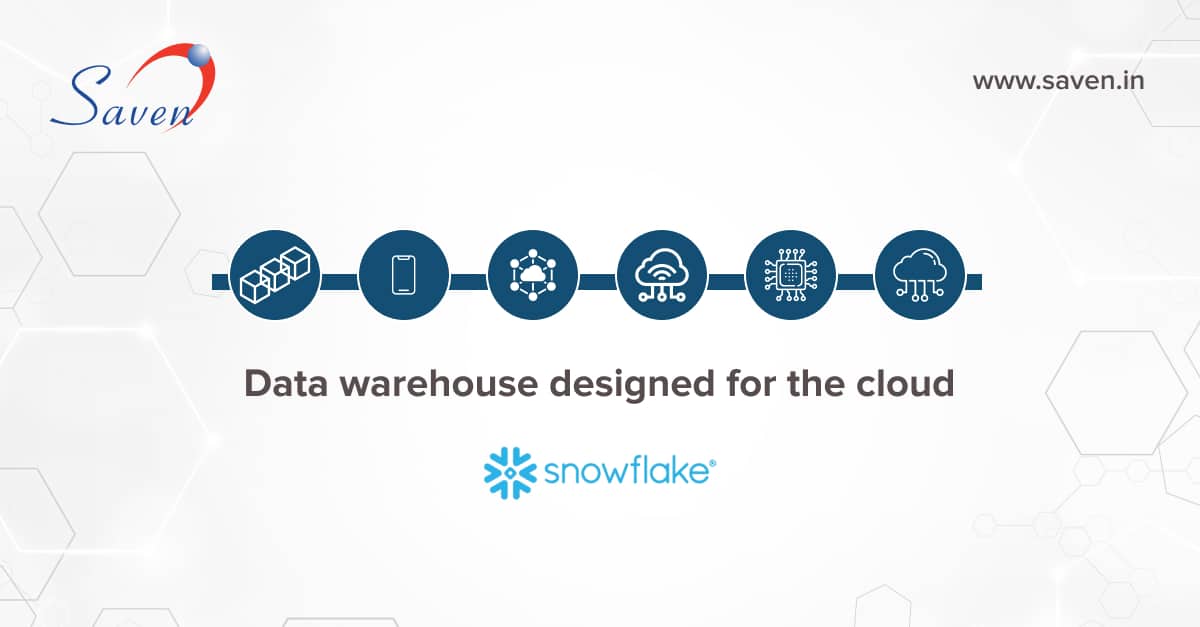 What is the Snowflake Cloud Data Platform, and how does it work?
Organizations that rely on old and on-premise heavyweight software Because they are employing yesterday's technologies to handle today's data challenges – not tomorrow's – Enterprise Data Warehouse systems are limited in their potential to capitalize on data. Snowflake is the first cloud data platform/warehouse that provides the performance, scalability, and parallelism needed to ultimately solve the most difficult data-related problems.
Snowflake is now the world's fastest-growing enterprise analytics platform. Thousands of enterprises from a variety of industries use Snowflake every day to tackle their most difficult data challenges, such as marketing analytics, customer relationship management, fraud detection and prevention, retail optimization, and so on. Snowflake Cloud Data Platform allows businesses to easily construct analytical models that can be utilized for a variety of applications thanks to strong yet simple capabilities like machine learning, predictive analytics, and advanced query optimization.
Snowflake is the fastest-growing cloud data warehouse solution today for a reason.
Data that is centralized and easily shared: The sophisticated capabilities in Snowflake's Cloud Data Platform enable you to organize all of your data in one place, spanning cloud services (Dropbox, Google Drive, Box, One-drive) and platforms (iOS, Android, Windows Phone). The ability to examine information from multiple apps in one place makes it simple to work on projects with others.
Scale and speed are both unlimited and automatic: Snowflake Cloud Data Platform is the only data warehouse that expands automatically to meet your expanding data demands while still delivering lightning-fast query times. When your data grows beyond what you expected, you run into issues with other data warehouses. Snowflake solves this challenge by making it simple to create a data warehouse that scales with the demands of a company. Snowflake Data Warehouse enables businesses quick access to the data they need, on any device, at any time. 
Infrastructure that is simple and cost-effective: Snowflake Cloud Data Platform allows you to execute your infrastructure at whichever level you desire, efficiently and rapidly, without having to add any additional hardware or storage. It has a user-friendly interface for servers, storage, networking, database support services, monitoring, and alerting, among other things.
Architecture that is adaptable: Snowflake's approach is based on its architecture, which is highly flexible and scalable, allowing you to scale up as your demands expand and down as they reduce. In addition to single-instance and multi-instance designs, Snowflake features an architecture that allows for numerous databases and PostgreSQL clusters, as well as support for Oracle and SQL Server database technologies.
Storage that is scalable: Snowflake Cloud Data Platform saves data at the block level, enabling fast reads and writes with little latency and impact. Asynchronous replication is supported by the flexible replication engine, allowing applications to produce numerous copies of their data without having to allocate additional resources.
Engines with scalability: To support analytics workloads, Snowflake provides a variety of high-performance computing options. In addition, Snowflake features an in-memory processing engine that can analyze terabytes of unstructured partitioned data in seconds while consuming very little memory.
Decision-making that is both faster and better:
Every day, businesses must make decisions about what to create, where to invest, and how much it will cost.
Companies can more quickly answer these questions by utilizing Snowflake. Rather than making hundreds or thousands of small decisions based on small data points, a corporation can use Snowflake Data Warehouse to make a few major decisions that are more definite. Companies will be able to turn their abstract ideas into actual products and services more easily and quickly as their decision-making powers improve, allowing them to produce higher-quality products and services at lower costs.
Are you interested in using the Snowflake data warehouse but are unsure where to start? Calculate your return on investment first.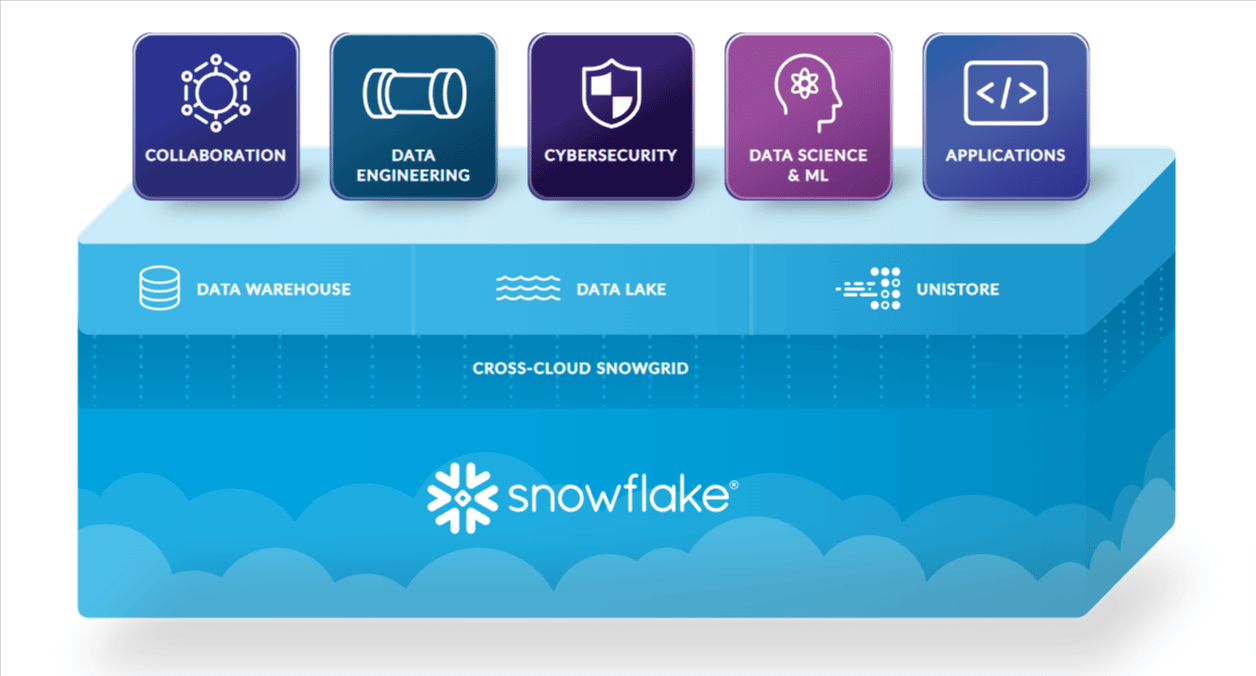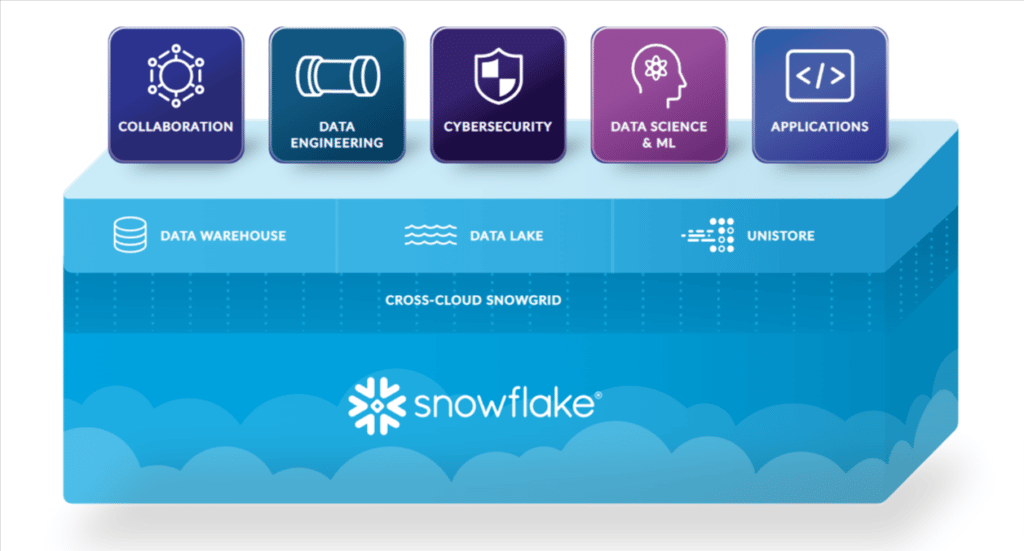 So, where should your company start with the Snowflake Cloud Data Platform and how should you do it?
Yes, Snowflake is a Cloud-first platform, and yes, it is the best data platform, with one of the highest adoption rates in the industry. Is it, however, appropriate for your company? We go over some of the factors you should think about while installing Snowflake in your company.
It's a fallacy that you have to "start from zero" when switching to a cloud data warehouse, especially if you've been utilizing on-premises technology for a while. There are a few crucial factors to consider while building a long-term and adaptable enterprise data warehouse with Snowflake:
Determine your company's needs: Create a data warehouse that meets your company's requirements. Your data warehouse must complement your company's current priorities in order to be most effective. If the focus is on AI, for example, it's critical to ensure that high-performance insights can be given quickly and accurately.
Use existing infrastructure standards and best practices to your advantage:
Snowflake Cloud Data Platform is a corporate data platform that pulls the data warehouse into the digital era. Snowflake's architecture makes data integration, analytics, and actionable insights simple and versatile.
Organizations may connect Snowflake with their existing IT infrastructure and infrastructure standards because it is an open-source service. The architecture of Snowflake is designed to make data more accessible to analysts, allowing them to spend less time building and more time analyzing. Snowflake's security and governance features keep data safe, while built-in analytics and visualizations reveal information. 
Please concentrate on metadata and data rather than storage and computing resources:
Data cannot be deceived, but how it is processed and presented can. Rock-solid metadata and a clean, controlled environment for open and secure data processing are required for reliable data analysis. Snowflake addresses the fundamental change from compute-centric to metadata-driven architecture, which has become a top priority for enterprises.
On-the-go data modeling: Data modeling is no longer a one-time task using the Snowflake Cloud Data Platform. It's a continuous process that begins before you load your first piece of Production data and continues as your company's demands evolve. You may either follow the structure of your existing data warehouse or embrace schema evolution when new opportunities arise with our template-based approach to constructing your data schema.
Ingest and integrate:  In order to import data at scale in a cloud environment, Snowflake Data Warehouse provides a variety of ingestion strategies. The data intake techniques in Snowflake provide a smooth channel for data to traverse. It's easier to figure out which Snowflake ingestion style is best for your use case if you know where the data you're delivering to Snowflake came from.
It's also crucial to figure out whether Snowflake integrations are appropriate for your data needs.
Security: Your organization places a high value on security, and protecting sensitive data is one of your top priorities. Over Discretionary Access Control (DAC), Snowflake enables role-based access control (RBAC), which allows you to restrict access to specific tables and views depending on each user's role.
Nimble Partnerships to Aid in the Development and Maintenance of a Strong Data Culture:
More and more firms are opting for a flexible and experienced Implementation partner who can bring the proper Snowflake knowledge and awareness of their business needs to the table. Some Partners additionally have their own Centers of Excellence (COE) to assist customers in laying a solid foundation and developing a roadmap for Snowflake Data Warehouse Development Solutions.